Fresita 🍓
---
Welcome to our webpage!
This is The Lavender Field, our personal site, we'll use it for literally anything we may need it for. It's named after our headspace.

"Fresita 🍓" is just a nickname we've been using online for a little bit now, but you can pretty much use that as our system name interchangeably with "Lavender field" but this last one just feels a bit convoluted to say.

We compose a spanish trans girl who has been in hormones for about year and a half now. We love tech, animals, freedom and human rights.

We as a whole tend to go with she/her pronouns, but here is an individual member list.

We use different characters (we don't own) as member representations, it helps give us a visual idea of ourselves. You can click on each of us, to see a brief description and a pronoun page.
Members

---

Alicia

she/her

Junko

she/her

秋

they/she

Lavender

it/they
Dormant / Retired
---
Anuma
they/them
Hug coupon
---
Send us this to get your hug!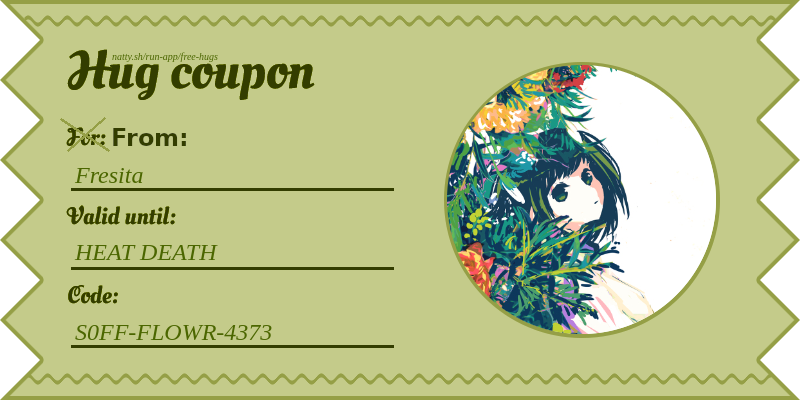 Split/Member diagram
---
Hope it makes any sense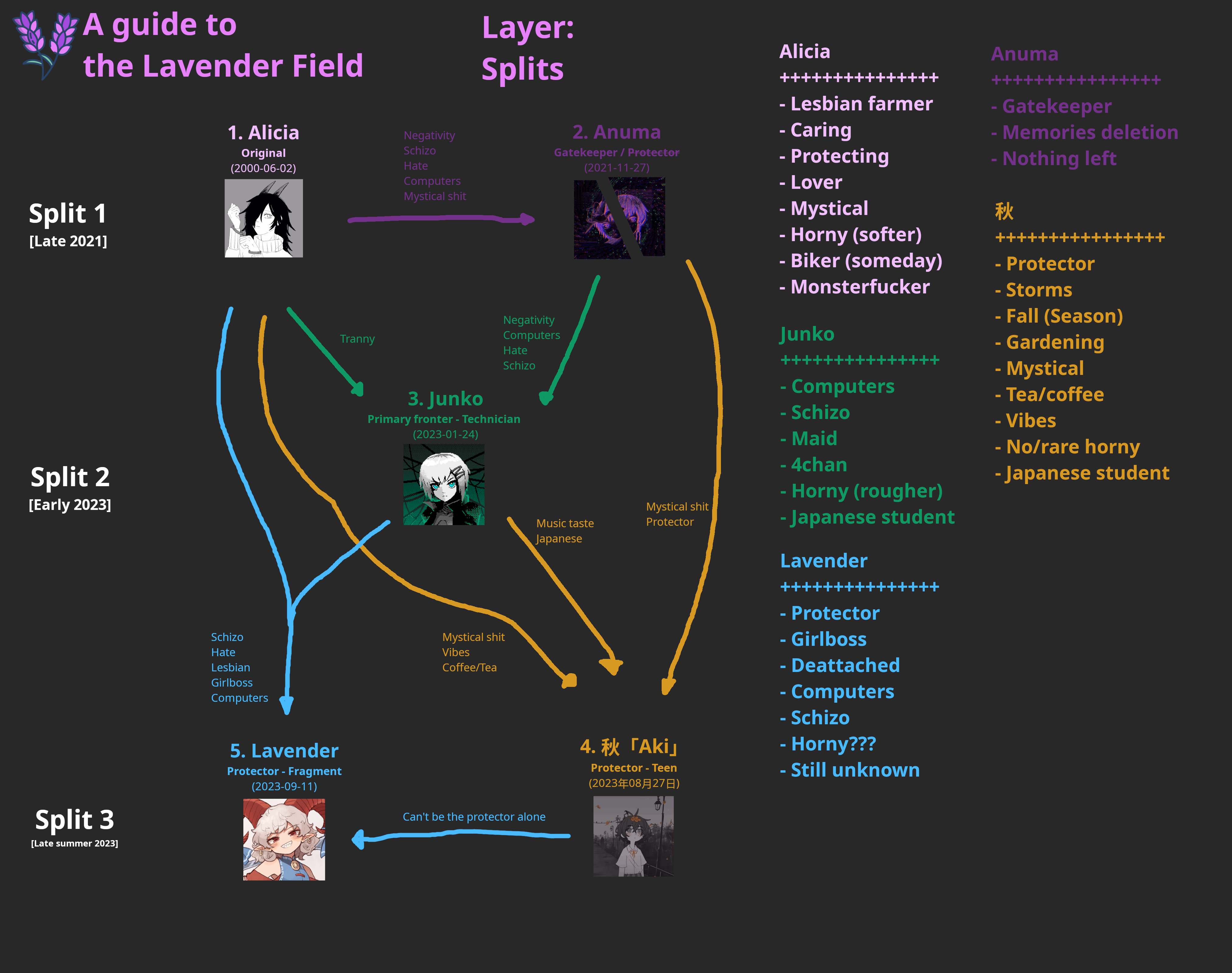 Member relationships diagram
---
How much we like each other